Summertime Means ICE CREAM, Not Frozen Ice Crystals!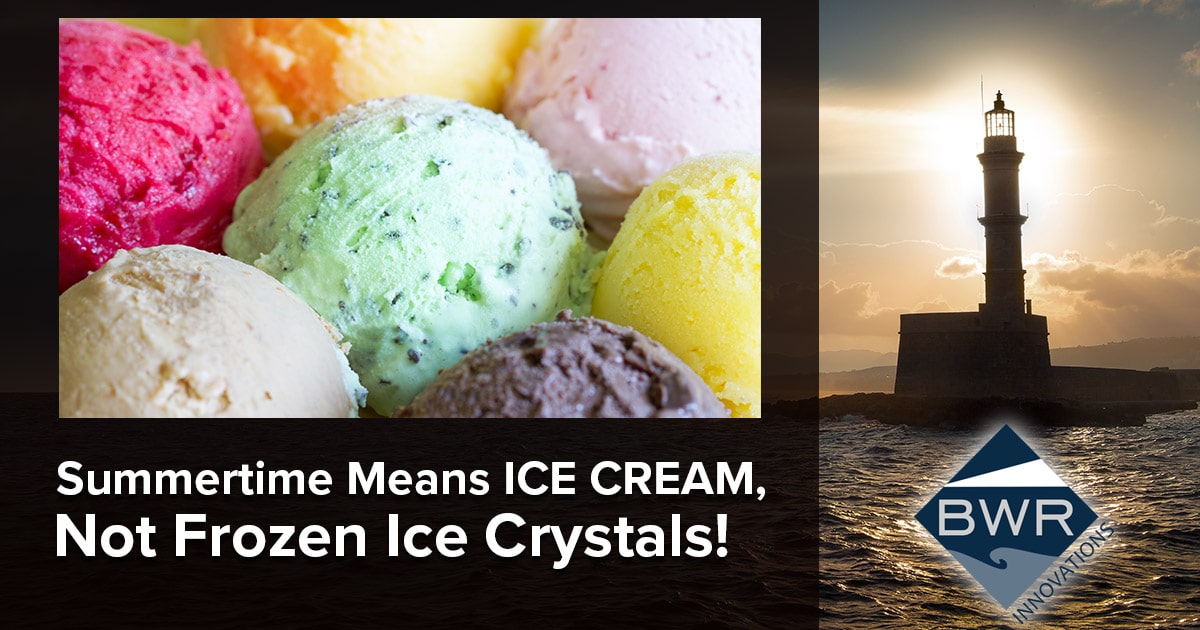 It is summertime and a favorite summer item of consumers is ICE CREAM!
Customers are coming to your store to pick up cartons of cold, creamy ice cream and other ice cream treats. They expect your product to be fresh, cold and creamy and shoppers will go  elsewhere if their favorite frozen dairy treat ends up coated with yucky ice crystals–the result of freezing, thawing, and refreezing.
The Problem
The primary method of grocery store refrigeration monitoring methods is a manual process of walking the store floor and taking temperature readings of all units, several times a day.  When using a manual process, grocery stores run the risk of temperature readings being compromised due to human error, missing or late readings, fridge doors being left open, and more. This leads to loss of products and goods. In addition, most businesses have been having difficulty finding enough employees to serve your customers and stock the shelves, let alone monitor your cooler/freezer units. Finally, many states require the monitoring and recording of food safety conditions to comply with government regulations. 
Temperature spikes in your cooler/freezer cases can affect more than just ice cream. The items include frozen vegetables, frozen pizzas, and other frozen products. It can make any of your cold goods go bad. Many circumstances can lead to temperature spikes: A compressor may go out, defrost cycles could run too long, a door might have a bad seal, or someone could leave a door ajar. What happens if one of your cooler/freezers malfunctions while the store is closed? You could lose thousands of dollars of product overnight.  
The Solution
BWR Innovations has the solution for you. Our iNsite ioT (Internet of Things) TDX/TDX-Duo and T-Gate Products, together with the BWR Dashboard, allows you to monitor your coolers/ freezers 24/7/365!. You no longer need employees to manually check thermometers twice a day. You can equip your coolers/freezers with sensors that check temperatures every 7-10 minutes–and then provide notifications by SMS text or email to smartphones, tablets, or computers to alert you or your store manager if the temperature hits unsafe levels. In addition to the temperature reading, you can also access graphic displays of your cooler/freezer's temperature. This view can help you see issues or problems before they become breakdowns.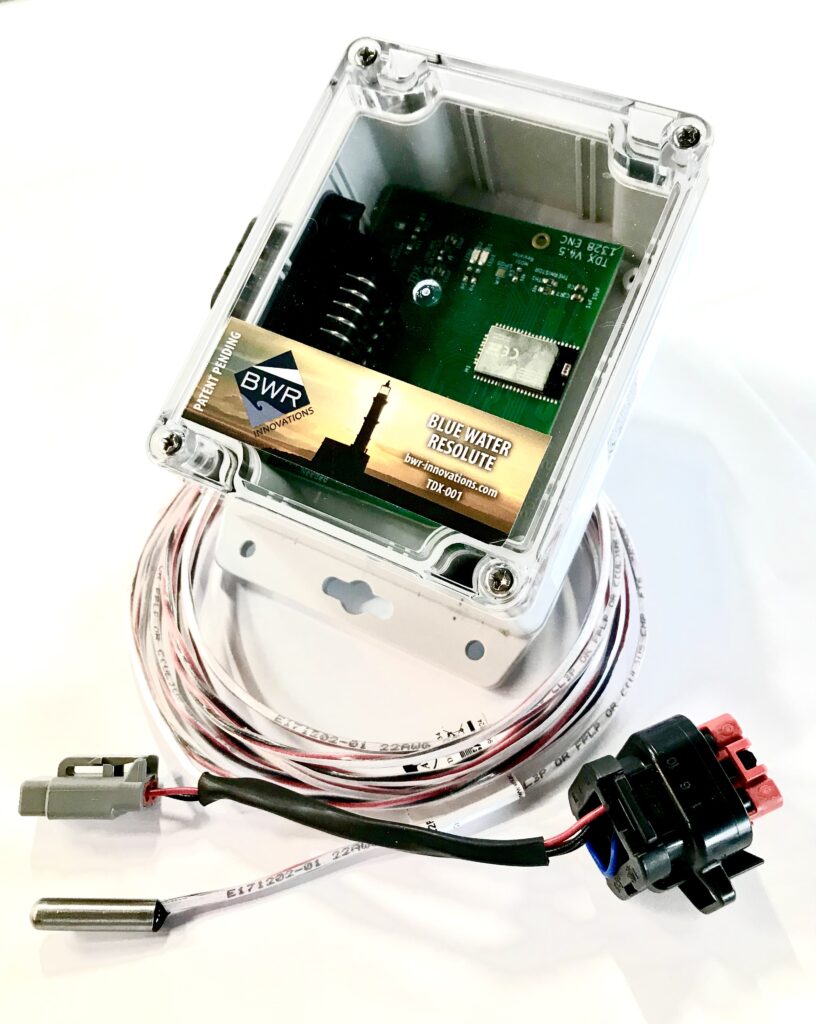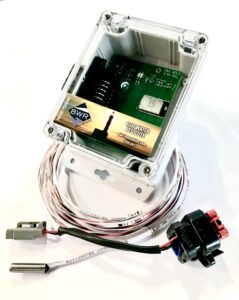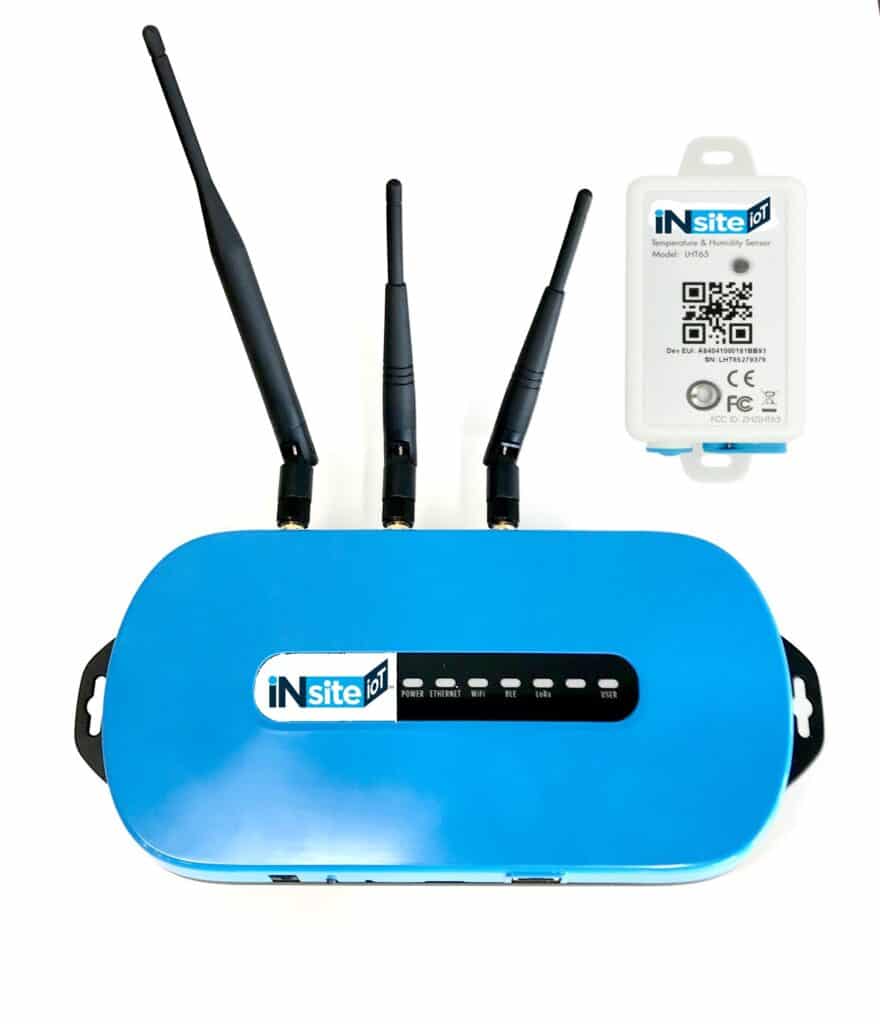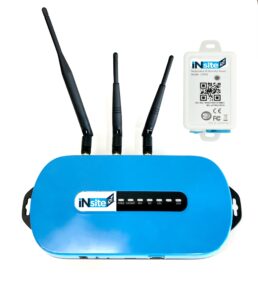 With the installation of the iNsite ioT cooler/freezer monitoring solutions, grocery store owners and managers can readily check on a smartphone, tablet, or computer the temperature levels of all the cooler/freezer units in the grocery store, and receive notifications/alerts by SMS Text or Email when undesirable temperatures occur. With proper notification, the grocery store personnel can take immediate action to prevent lost products due to spoilage.
In addition to displaying the temperature information received from the iNsite ioT Sensors, the BWR Dashboard collects and stores this data. They can gather valuable data and receive notifications if a refrigeration unit door is left open, resulting in the sudden rise in the cooler/freezer's internal temperature.
Advantages of iNsite ioT for Ice Cream Freezers
There are many advantages to having the iNsite ioT Products and BWR Dashboard monitoring your store's coolers/freezers.
· Prevent the loss/damage of the product due to poor refrigeration/freezer conditions
· Faster maintenance response time to malfunctioning refrigeration units to prevent the loss of products
· Monitor usage, trends, stock, and environment of refrigeration/freezer units based on the door open/closed activity
· Increase efficiencies on restocking, cleaning, and maintenance
iNsite ioT Temperature Monitoring and BWR Innovations Dashboard:
The iNsite ioT Product line of temperature monitoring systems is an affordable and quick method to deploy a cooler/freezer monitoring solution. The iNsite ioT Temperature Monitoring System along with the BWR Innovations Dashboard cuts down on the number of cold products that go bad and have to be thrown, reduces labor, saves energy, and provides peace of mind.
The Result: Centralized Monitoring at Very Low Cost!
The iNsite ioT System allows you to monitor up to 40 coolers/freezers! The iNsite TDX/TDX-Duo is for 1-4 coolers/freezers in the same facility. The iNsite T-Gate is for 5-40 coolers/freezers in the same facility. For as little as $2.00 month/sensor, you can monitor your coolers/freezers with a centralized monitoring capability on a single dashboard demonstrated.
Want to get a centralized monitoring system for your walk-in coolers/freezers? Check out our iNsite ioT solutions for freezer and cooler monitoring or email Tom Wollin at tom.wollin@bwr-innovations.com.
Your customers, as they enjoy their ice cream, will be happy you did!
Stay up to date on the latest at BWR Innovations