BWR Innovations Accepted for REACH Energy Accelerator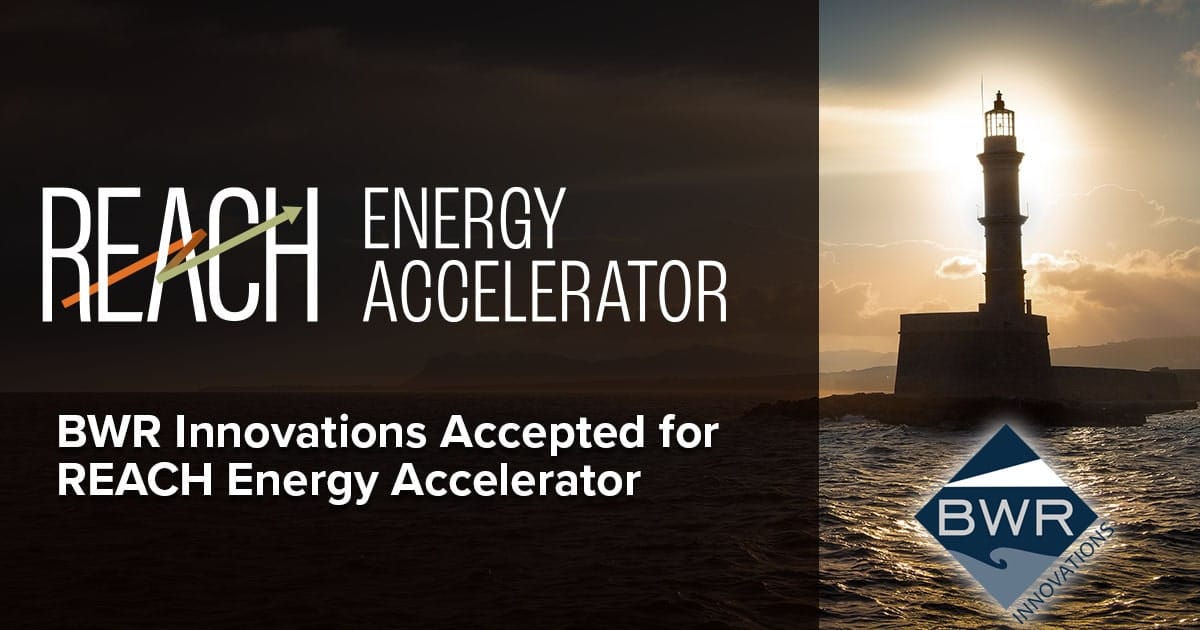 FARGO, ND. BWR Innovations has been accepted into the REACH Energy Accelerator program. This program will help BWR Innovations pioneer new heights to become the most innovative regional energy leader in the upper Midwest. REACH will help BWR Innovations place solutions like the Powerhouse MicroGrid generator in front of respected audiences, including the Department of Energy, for testing and evaluation.
Thomas Nelson of BWR Innovations states, "BWR-Innovations is honored to be selected for the 2022 REACH Energy Accelerator. BWR Innovations is in a unique position in the mid-sized hydrogen fuel cell generator market for off-grid energy and storage. This program will help BWR Innovations reach customer integration, commercialization, and hydrogen fuel cell product growth goals. We look forward to the assistance, connections, and value this accelerator will
provide us."
REACH (Regional Energy Accelerator for Commercializing Hardtech) is a program that provides consulting, prototyping, market research, and business support activities for budding energy companies. This $1.25 million, two-year accelerator program will help BWR address unique challenges, share resources, and strengthen the regional energy network.
Institutional backers of the program include both established ventures and prestigious universities in the Rocky Mountain Great Plains region, including:
Energy Institute
Innosphere Ventures
Colorado Energy Research Collaboratory
Colorado School of Mines
Colorado State University
Idaho National Lab
Iowa State University
Kansas State University
Montana State University
National Renewable Energy Lab (NREL)
North Dakota State University
Oklahoma State University
South Dakota School of Mines
Texas Tech University
University of Arkansas
University of Colorado Boulder
University of Nebraska
University of New Mexico
University of Utah
University of Wyoming
Utah State University
Wichita State University
Wyoming Ranch
Check out the REACH Energy Accelerator program on their website.
About BWR Innovations
BWR Innovations, LLC is a Fargo, North Dakota-based private company with a team of seasoned, accomplished professionals that are creating innovative temperature monitoring, telemetry, and hydrogen/fuel cell-based products.  Their products include the iNsite ioT line of wireless temperature monitoring products, Sol Source fuel cell energy systems, and Powerhouse Microgrid primary energy generation system. To learn more visit: www.bwr-
innovations.com
Stay up to date on the latest at BWR Innovations