Cloud-Based IoT Monitoring Systems
Saving you

Time, Money & Peace of Mind.
Monitoring temperatures of your new and legacy equipment.
Refrigeration Equipment, HVAC, Freezers, Coolers, Slushy Machines & More.
Product loss, manual temperature monitoring and human error are a huge burden for your store or business. It's stressful to you as a manager or owner. You worry about your employees making a several-thousand-dollar mistake. Stopping by each branch or location of your business to take a temperature reading takes up time on your busy schedule.

BWR Innovation's® iNsite ioT™ Products are a cloud-based, wireless monitoring system will help you reduce product loss, save time and remove stress the stress of operating equipment.
Whether you run a small gas station in the middle of North Dakota or manage a large regional food distribution company, we can place the technology in your hands to monitor your equipment from one convenient dashboard.


CONNECTING what you have to what you need.
Wireless sensors placed in multiple machines with central monitoring. Useful for schools, grocery stores, and other facilities/businesses, where monitoring of multiple freezers, coolers and food service equipment is needed.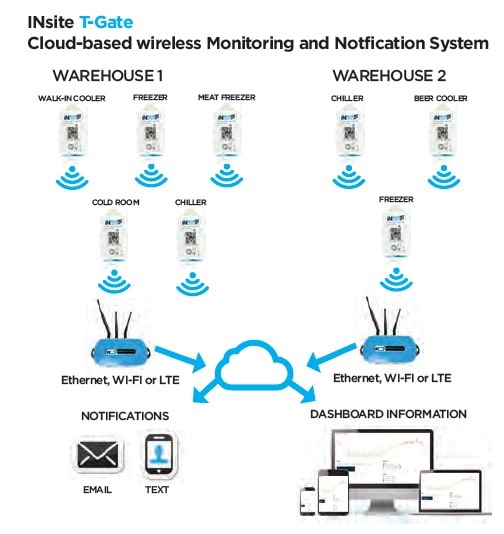 Uses include: grocery store freezers/coolers, education food service, and many more.
Can be used on both legacy* and new equipment.
Uses the BWR Online Dashboard to record and display data and receive notifications/alerts.
*Install the T-Gate in equipment you already own
The KDX is designed to measure multiple metrics (temperature, switches, coolant temperature, etc.) on one machine.

Uses include: soft serve ice cream and custard machines as well as frozen carbonated beverage machines in the fast food, c-store and bar/restaurant establishments and more.
Can be used on both legacy* and new equipment.
Uses the BWR Online Dashboard to record and display data and receive notifications/alerts.
*Install the KDX in equipment you already own
The BWR Innovations Dashboard Monitoring System is the perfect solution for secure, cloud-based, wireless monitoring and notification system. BWR Innovations Dashboard Monitoring System allows you to remotely monitor temperature and other critical data form any of the BWR Innovations and iNsite ioT Products. With our wireless IoT machine monitoring system, you will visualize in real-time the current state of your machines.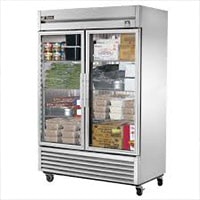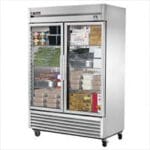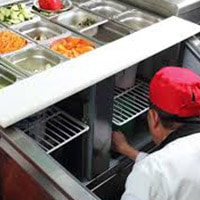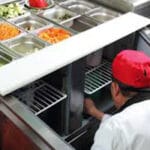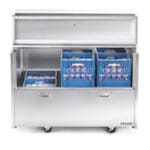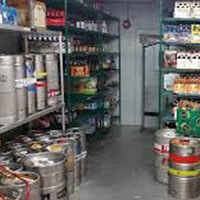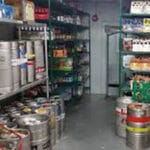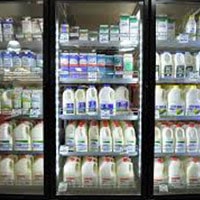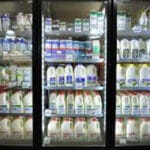 The BWR Online Dashboard allows receive custom notifications when your equipment is operating outside of your pre-determined parameters, preventing catastrophic product loss.
Intuitive desktop or mobile phone user-experience
Colorful graphs and charts
Customizable dashboard
Notifications via SMS Text or Email to your smartphone, tablet, or computer
Use the BWR Online Dashboard with any of our iNsite ioT products to monitor the performance of your new or legacy equipment.
How IoT Works for Your Business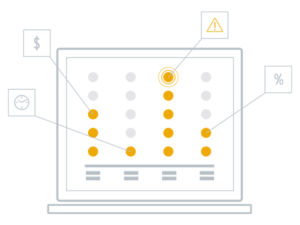 IoT (Internet of Things) can sound complicated, futuristic and impractical - when in fact, it can be one of the greatest untapped assets of your business.
IoT is simply the use of wireless sensors, connected by the power of the internet, giving a signal to a user. These sensors can measure hundreds of metrics, including temperature, liquid levels, rotation speed and power use. This process of data gathering is called "Cloud Performance Monitoring" and is incredibly useful when applied in creative ways.
Blue Water Resolute (BWR) Innovations creates aftermarket IoT machine monitoring products to alter or upgrade legacy (existing) equipment. This equipment includes walk-in refrigeration units, gas station slushy machines, soft serve ice cream machines, food service equipment, fuel cell generators, and other fine-tuned machines.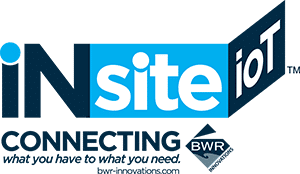 Harness the capabilities of

Cloud & IoT Machine Monitoring
Need a Solution? Describe your issue, let's see if we can resolve it!
Innovative solutions are born from a combination of your business issues and our product solutions. If you have a particular issue and are not sure how to resolve it or proceed, contact us. We will listen, collaborate, and develop a solution to solve your issue and bring your equipment and business to the next level! We are excited to hear from you. Contact us right now!