CASE STUDY: Vaccine Temperature Monitoring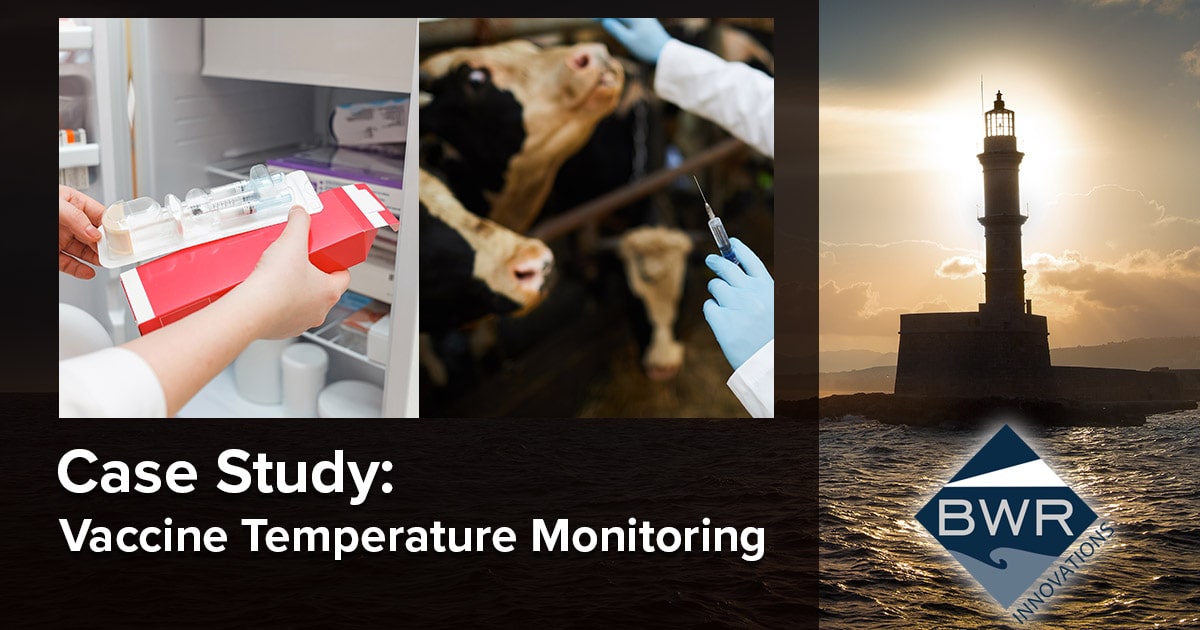 Customer Overview:
Cattle Feedlot Facility, North Central South Dakota
Large cattle feedlot facility with an on-site vaccine/medication cooler unit. This unit stores a complete inventory of vaccines and medications for the animals in the feedlot. The cooler had temperature control and a temperature indicator but no ability for remote temperature monitoring or capability to document temperature at the time.
The Problem: Vaccine Cooler Part Failed, $15,000 to $20,000 in Vaccine Lost.
The feedlot stores vaccines on-premises in a refrigerated cooler. The cooler has temperature control and an indicator. Upon arriving to work one day, the feedlot manager found all of the vaccines in the cooler frozen. A loss of $15,000 to $20,000. Replacing the part for the cooler was easy. Replacing the vaccine, while straightforward, was very costly. How would one prevent this situation from reoccurring? The feedlot manager wanted a temperature monitoring package with the capability to monitor the cooler. He also wanted to receive notifications or alerts on a smartphone or computer while away from the facility. They also wanted to monitor refrigeration equipment the facility already owned (legacy) without purchasing a new walk-in cooler.
The Solution: iNsite TDX
A BWR Innovations' Distributor recommended the iNsite TDX Temperature Monitoring System to the feedlot manager. The iNsite TDX is a secure, cloud-based wireless monitoring and notification system designed to save time, money and provide peace of mind. The TDX Temperature Monitoring System allows the client to monitor temperature from any remote location.
The BWR Innovations Online Dashboard measures, records, and monitors the feedlot's vaccine cooler. The information is provided in real-time, accessible from a smartphone, tablet, or computer. Historical data is also available to create reports as needed to help monitor the condition of each vaccine. This information is paired with a low-cost subscription to connect the iNsite TDX to the online dashboard. For as low as 5 cents per day/sensor, the feedlot manager can receive alerts and notifications 24/7, 365 days a year via text/SMS or by email, preventing this vaccine loss from happening again!
The Result: Peace of Mind and Safe Vaccines for the Cattle.
The feedlot manager invested $420 into the iNsite TDX monitoring system and gained access to the BWR Innovations Online Dashboard. In the short time the cooler has been monitored the TDX has already alerted the manager to other malfunctioning components on the vaccine cooler, allowing his refrigeration tech to fix each problem. The BWR Dashboard information on his smartphone will help prevent a malfunction from occurring in the future. Saving $15,000 to $20,000 in vaccine loss!
Get monitoring for your cattle vaccine cooler. Visit our iNsite TDX page or email Tom Wollin at tom.wollin@bwr-innovations.com.
Stay up to date on the latest at BWR Innovations