BWR New Hire Announcement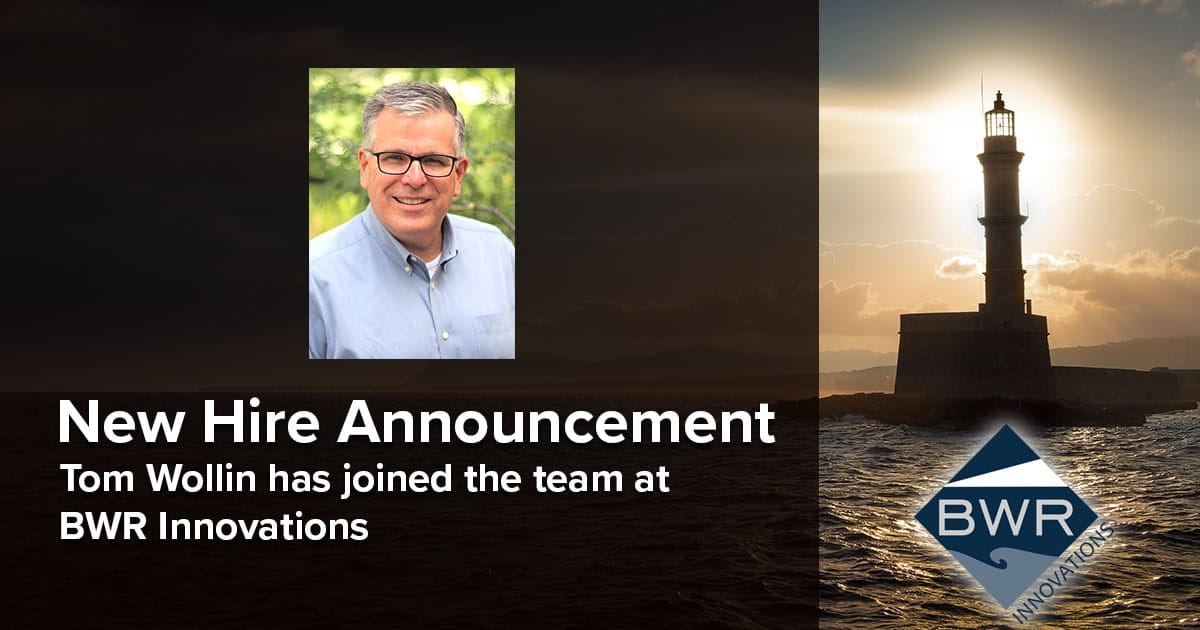 BWR Innovations is pleased to welcome Tom Wollin as Sales Manager for IoT Products. Tom will be responsible for the establishment, growth, and development of profitable new business ventures while continuing to grow key customer relationships.
BWR currently has two patent pending sensors focused on upgrading legacy equipment in the foodservice industry with the latest IoT (Internet of Things) capabilities for precision monitoring and notification. These cost effect tools allow organizations to "connect the equipment you have with the information that you need".
We are confident Tom will help our organization be competitive and grow by helping to identify and acquire new accounts that will have a significant impact on BWR Innovations' long-term success.
Joel Jorgenson, BWR Innovation President, and CEO states, "We are very excited to welcome Tom to our organization. His commitment to serving BWR's growing client base along with his ability to focus on our customer's needs will help expand the company."
An accomplished business professional, Tom has over 30 years of experience in the field. He began his career in sales in 1985. He then joined a manufacturing company in 2000 as their international and government sales contact. In 2010 Tom joined the North Dakota Trade Office as a business development manager, assisting North Dakota companies find international markets and export their products around the world.
Tom received bachelor's degrees in Business Administration and in Marketing from Minnesota State University, Moorhead in 1984. In 2001 he received his MBA from Minnesota State University, Moorhead. When not working, Tom enjoys woodworking, stained glass, and spending free time with his wife Judy, and his family.
Stay up to date on the latest at BWR Innovations