Join Us April 22, 2020 at 1 Million Cups Fargo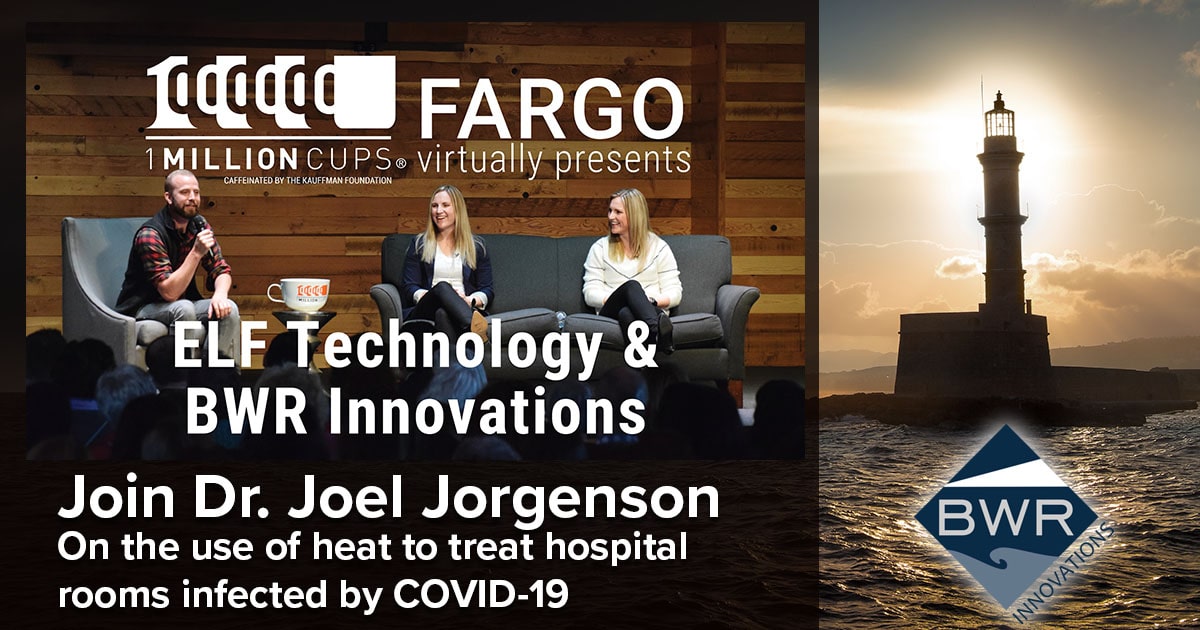 Join Dr. Joel Jorgenson CEO of BWR Innovations Team at the 1 Million Cups Fargo on April 22, 2020 at 9:15 am to 10:15 am. This will be a free virtual event and you can RSVP at https://shindig.com/login/event/1mcfar.
Dr. Jorgenson will speak on the use of heat to treat rooms infected by COVID-19.
Stay up to date on the latest at BWR Innovations